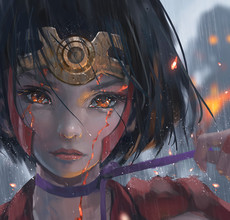 "I'll do what I want, even if I have to crush fate myself."
Posts
your linktree isn't verified
Umm… thanks but I don't really think that's true? 🤔 What makes you say that?
Did you ever check out Kingdom? It's #1 favorite anime. A little similar to Arslan Senki
I haven't yet but I think you already recommended that one to me once so it's on my list :) Definitely gonna give it a try!