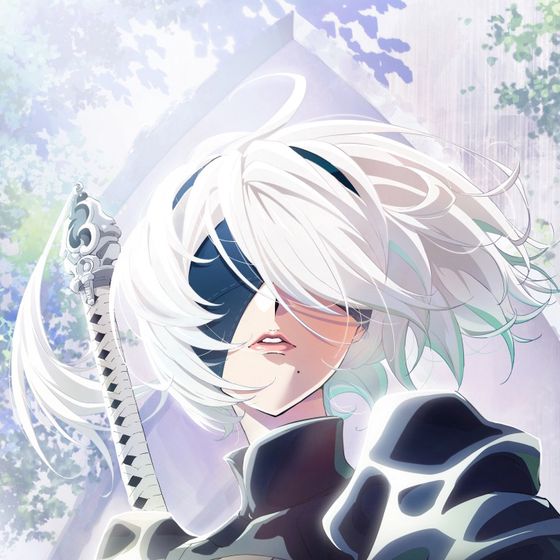 No Comment, just an anime fan
Posts
Did you actually complete over 800 anime?
Yes, thats a true and not a made up number. I used to have a txt file with about a 150 anime that I had watched before I discovered this one.
Can confirm that that is true from our interactions before you joined the team. I remember how you gave us literal textfiles full of anime that were not on the site yet. lol.
lol, yeap I remember, that maybe the main reason why akyoto made me an editor, so I would stop busting everyones cohones and fix them myself. hahahaha
I just wanted to say thank you for all the recent data additions and fixes, appreciate it!
Thanks for the cheer, appreciate it too. Also thank you for the opportunity to help this amazing site and to help you in your efforts, even though I have said that before.
On another note, been waiting for The king's avatar…
What is ur favorite anime? And if u can tell any anime u think I should be watching let me know pls
The problem is with the question itself, you cant have just one favourite anime or a specific genre, cause most of them are great. Studios that make the animes differ in the design, for example, few of my all time favourites are aldnoah zero, guilty crown but also violet evergarden, fairy gone, kanata no astra. One cannot forget of the mighty Godtsua as well or kirito-kun. Funnily enough some time ago, a friend of mine asked me to give him a couple of shows to watch and while I was heavily restraining myself, I told him about 40 animes he should watch. Your question is not wrong of course and don't take it the wrong way, but when you yourself enrich you anime list and perspective, you might see that every anime you have as completed will be your favourite. Sorry for the ramble. :)
To add a small something to this, every season anime companies go above and beyond to produce fine anime every season, besides the kiddy and crap ones too and thats just personal opinion ofc, so check out the ones running right now, its isekai season.
I am wondering when will the isekai theme calm down. I admit that it is a very interesting theme (I hardly read/watch anything but isekai recently) however, … too much is not good.
Maybe so, the theme could get boring, but the differences are what makes them great in themselves, for instance, we had milfsekai last season.
Sound interesting. What's that? May be it didn't caught my eyes last season.
I've been a huge fan of Isekai for a while now. While I hope the genre calms down a tiny bit, I hope it never really dies. It's so much fun seeing all the different worlds & character's and there's nothing that gets me going like a great Isekai anime :)
It's really hard to narrow it down to 1/a few anime that are my "favorites" but I some I remember off the top of my head are; https://notify.moe/anime/OtYhtFimg https://notify.moe/anime/8uWnpKmig They're both very different genre's but I absolutely love both of them. There's so many more out there that make the top for me but it's way too many to list :D
The Irregular at Magic High School you know there going to be a 2nd season that come out next year can't wait, I love that anime as well
Yeah, I saw that! I'm so excited for the second season. It came as a total surprise for me as well as I hadn't re-watched the anime in quite awhile and then I got the notification that it'll get a second season. Totally awesome :D
I saw it on you tube I was over the moon
Yeah :D I honestly didn't expect a season 2 either at all. Thought it was just kind of over after the movie. Glad they're doing more stuff!
Yeah me too, can't wait. When I have time I might have to watch it again on netfilx
I didn't actually know it was on Netflix, thanks. Will definitely re-watch it some time as well. Might re-watch season 1 of the anime as well soon :D
Yeah Netflix has up there anime game
Hell yeah. I've had a Netflix subscription for the Family for quite awhile now but I've never used it. I'm glad they're starting to add more and more anime there too :D