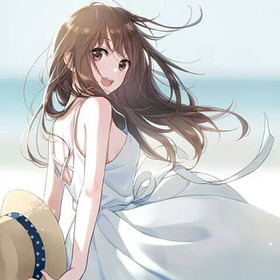 Blossom
For recommendations and casual talk related to anime.
heyy i need requests for anime please.
what genre are u looking for?
it doesn't matter , its just that i cant find any anime to watch .
hmm ok well.
darling in the franxx - if your into mecha / romance my hero - if your into shounens and superpowers and things like that erased - if your into thriller / "smart" animes (kind of like death note and such) high school dxd - if your into ecchi / harem clannad - if you want to cry
then some more good ecchi / romance are: Yamada's First Time: B Gata H Kei Domestic Girlfriend Rent-A-Girlfriend Saekano: How To Raise A Boring Girlfriend
I compared our lists and suggested anime to you based on that. Hopefully you find something good to watch :)
heyy is there any anime that is like death note or vinland saga??
i need requests for anime's that are new (2019 thru 2020 or 2021)if you can thx(@ @) ( \/ ) < < i no no wut i did lol
you can watch "Cardfight!! Vanguard: overDress" i haven't watched it yet but it sounds like an interesting anime! :)
hey is there some animes that are similar to black butler :3
hey @Your_local_weeb L (from death note) actually did die right ?
yes he died because of rem the shinigami of misa (the second kira)