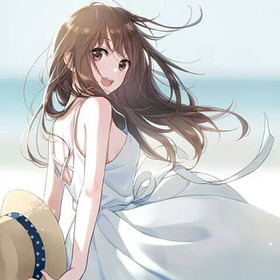 Blossom
For recommendations and casual talk related to anime.
long time no see everyone. i just randomly happened to come here and well i just wanted to dump my thoughts somewhere and i couldn't find a better place. i had been preparing for an entrance exam for like over a year and i passed it, i can get into a really good university in my country and i hope to start my college life sometime in august i believe. preparing for the exam taught me one thing and that is i absolutely don't like studies and id rather study something I'm interested in without anyone incessantly pressing me to do it. I'm planning to do undergraduation in mechanical engineering here and hope to move to either japan or korea for masters for a change of life. it feels as if i cant imagine living all my life in this country anymore, the country is great though, all i could ask for including loving parents, close and dependable friends, a really safe environment and nice people. it feels really boring right now and i believe i should hop onto some new hobbies. i have considered some like learning a new language for my preparation of going abroad, writing a diary or my thoughts. I'm welcome to whatever you guys have to suggest. if you read this far, have a great life ahead!
Hope you very well on everything what you are doing and we're all here to support ya, okay. So yeah I'm some random stranger in this site. But I do enjoy positivity in this site and everyone in neutral grounds as well. Overall, we are all one big great community.
I'm only reading this a few months after your post but congratulations on passing your exam! I wish you the very best of luck in all of your future endeavors!
Ok. Just tell me some good anime to watch and I'll most likely check em out. Thanks Everyone.
💙 Danmachi💙 Great Teacher Onizuka💙 One Piece💙 Dragon Ball💙 86
💙 Berserk 💙 Magi 💙Hunter x Hunter 💙Mushishi💙Grand Blue
💙 Kingdom💙 Tokyo Ghoul💙 Made in Abyss💙 Hajime no Ippo
💙 Haikyuu!!💙 Bleach💙 Diamond no Ace💙 Naruto
💙 Parasyte: The Maxim💙 Demon Slayer💙 Attack on Titan 💙 Mob Psycho 100
💙 That Time I Got Reincarnated as a Slime 💙 Death Note 💙Fullmetal Alchemist 💙 Yuu☆Yuu☆Hakusho
💙 The Promised Neverland 💙 3D Kanojo: Real Girl 💙 No Game No Life 💙 The Rising of the Shield Hero
💙 Grimgar: Ashes and Illusion 💙 Overlord 💙 Jujutsu Kaisen 💙 One Punch Man
My top 5: Danmachi, Berserk, Kingdom, Haikyuu!! and Parasyte: The Maxim
Jahy-sama: Wa Kujikenai! K-on! Dārin In Za Furankisu, Shinryaku: Ika Musume! Kibou no Gakuen to Zetsubou no Koukousei, Hepburn: Nō Gēmu Nō Raifu
hello im new here would you like to be friends