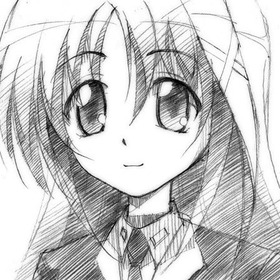 Artworks
For those who love drawing anime/manga style art.
Hey guys! How do you post art here? I'm new.
First host an image on an image hosting site like imgur then copy the link to the image and post in in the message.
If you want to make the image appear directly on this site, you'll have to put the link inside a certain syntax. If you scroll down just a little bit, you'll find the comment of Akyoto where he posted that "code" :)
Second finished fanart. This time it's Meliodas from Nanatsu no Taizai :)
I recently bought a graphics tablet and this is how my very first manga fanart turned out. It's a chibi version of Yuuki Konno from SAO II. Really fell in love with digital drawing!