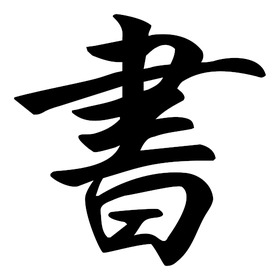 Japanese Language
For anyone interested in learning the Japanese language.
書 is the kanji in the group's main image thing (above, i don't know what to call it) and means to write. When it's paired with 道 (tool) it means Caligraphy (書道)
Is this translated right to say "I love it! I need more!"? (大好きです!もっと必要!)
Beginner lesson: "A is B."
To say this in Japanese you use 「A は B です」. In Romaji, this becomes "A ha B desu". However, because "ha" is used as a grammatical construct (particle), it is actually pronounced "wa".
A is B.

A wa B desu.
Example:
The sky is beautiful.

そらはきれいです。

Sora wa kirei desu.