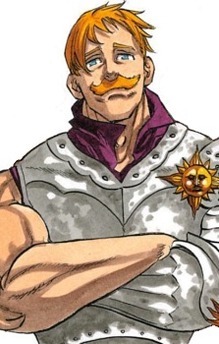 Escanor
エスカノール
He is a member of the Seven Deadly Sins. He is the Lion's Sin of Pride.
Escanor made an appearance in Edinburgh's Vampires twelve years ago, where he was seen as a scrawny and weak man.
Later on, Escanor was seen transforming during daytime to a more muscular form, and his personality also changed to a much colder one.