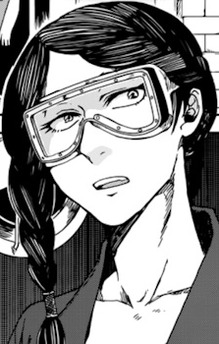 Angelica Varley
アンジェリカ・バーレイ
Angelica Varley, or Angie for short, is an old acquaintance of Elias.
He earlier explains to Chise that magical humans such as herself and Angie are like Queen Bees to Fae-kind, attracting them and borrowing Fae magic to help with their tasks. Angie mostly works with minerals such as gems and crystals.
She often helps Elias out with making him requested items. Usually they're for helping Chise with her training. She is also the mother of Alucia.