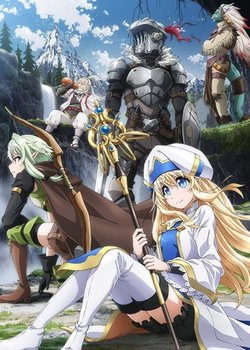 Goblin Slayer
ゴブリンスレイヤー
A young priestess has formed her first adventuring party, but almost immediately they find themselves in distress. It's the Goblin Slayer who comes to their rescue--a man who's dedicated his life to the extermination of all goblins, by any means necessary. And when rumors of his feats begin to circulate, there's no telling who might come calling next...
I heavily regret dropping this at episode 2 until now.
Is it actually good? I dropped at ep1
It definitely gets better later. I don't think you would regret continuing so you should give it a chance. But it's not like it suddenly turns into a masterpiece either ;) My opinion.
This show fucking slaps, if you're capable of watching a show with goblins killing men and stealing women and children, but the first episode is definitely the darkest out of all of them.