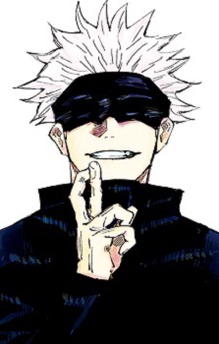 Satoru Gojou
Satoru Gojou is is a teacher at Tokyo Metropolitan Magic Technical College.
He is a tall man with light, spiky hair and he wears a black bandana covering his eyes, a black high-necked coat, long black pants and black shoes.
He is an optimistic and determined guy getting convinced that the best will always run him. He is very intelligent and thinks fast reacting quickly. He can see the potential even when nobody but sees in a person getting confined in the results. He is carefree and never takes anything seriously.
Comments