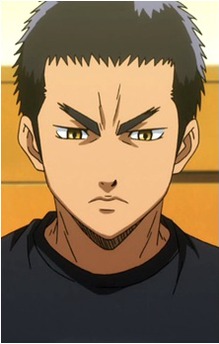 Tetsuya Yuuki
Captain of Seidou leading the team through his performance. Tetsuya's position was a first baseman.
He is often quiet who gives few powerful remarks to encourage his team. Tetsuya is considered a "monster" by opponent teams because he can hit most signature pitches of aces, therefore breaking down their paces. He hits powerful curve ball which often scare fielders.
Tetsuya likes playing shogi with Miyuki in his free time, even though Miyuki noted that Tetsuya was bad at it.