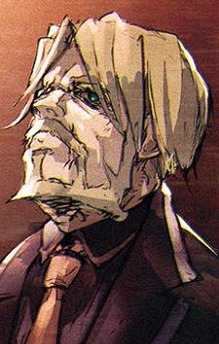 Sebas Tian
セバス・チャン
Sebas Tian is the head butler of the Great Tomb of Nazarick with several manservants and other butlers under his command. He was created by Touch Me.
Like his creator, Sebas Tian has a great deal of personal justice. Unlike many other denizens in Nazarick, he does not despise humans or see them as inferior creatures. Instead, he believes humans have a good nature and it is the duty of the strong to protect the weak. However, low-down behaviors still disgust him and he will kill anyone who dares to oppose Nazarick.
Due to the conflict in their personalities, he and Demiurge do not appear to get along well.