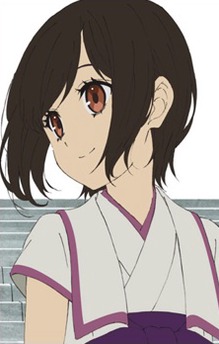 Saki Watanabe
Saki is the main character and narrator of the story. Saki is a new student at the magic school, "Saint Academy". Once she joins Saint Academy, she hangs out with Satoru, Maria, and Shun, her friends from Wakien Elementary School, as well as Mamoru, her new classmate. While she's not shy, she is sensitive and delicate.
She had a crush on Shun while being 14, but ended up dating Maria, whom she always thought as her soulmate.
While being held prisoners along with Satoru, Satoru attempted to initiate intercourse with Saki, but was denied.
In the end, Saki ends up marrying and having kids with Satoru.
Even though she was seen as delicate and sensitive, she was one who could bounce back from just about anything, which caused the chairman of the Ethics committee, Tomiko Asahina, to have her become her successor.