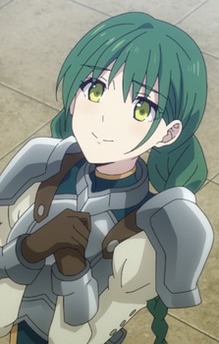 Rishia Ivyred
Rishia is the daughter of fallen nobles who was saved by the Bow Hero Itsuki Kawasumi. Rishia felt indebted to her savior and decided to join Itsuki's party.
Naofumi Iwatani recruited her to his party after she was abandoned Itsuki's party. She is a jack of all trades that can cast magic, heal, and sword fight. However, she has a preference in using magic. She later becomes a disciple of the Hengen Musou Style.
Rishia later becomes the Projectile Hero.