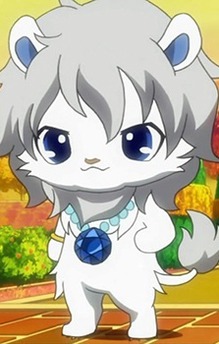 Granite
グラナイト
Granite is a pure white lion with a gray mane and blue ear details. His Jewel Eyes are made of navy blue granite and he wears a blue jewel necklace.
As he is Mikage Shiraishi in Jewelpet Sunshine, he has the same personality as him in that season.
In Jewelpet Kira Deco, he has the same hyperactive personality as his girlfriend Ruby.