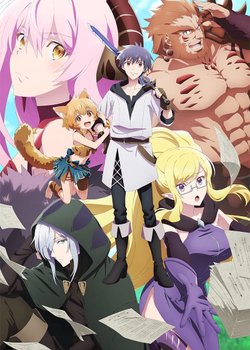 Yuusha, Yamemasu
After saving the world, the strongest hero Leo became someone who is not wanted in the peaceful human world. He was too strong. Exiled, he seeks a job at the Demon King's Army, which he had defeated and needs to be rebuilt. The Army had many problems: too much work, financial troubles, etc. Leo starts to make things better using his power. Leo encounters Echidna again, and asks her why she invaded the human world. There was an unexpected story...!
I am very surprised by the sudden development of episode 9, I did not expect it which makes it even more interesting. A bit like a sudden change in the way the story works.
Hey Med. On this anime website I'm using there's "Yuusha, Yamemasu: Kenshuu Ryokou wa Mokuteki wo Miushinau na" I think it's season 2? Not sure. But it doesn't show up on this website. So I can't add it to my list
Oh wait i just found a thing saying: A two-part new animation released with both Yuusha, Yamemasu Blu-ray/DVD boxes.