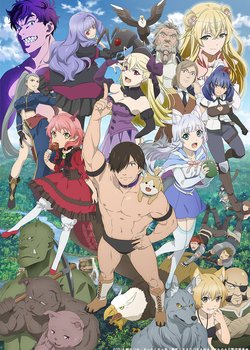 Hataage! Kemono Michi
The manga follows masked wrestler Genzou Shibata, who likes all kinds of animals and creatures. One day he is summoned to another world, where a princess asks him to help kill magical beasts, but he gets mad and puts her in a German suplex. Instead, he begins life as a pet shop owner in the other world.
An update on this pls, it started airing and it also needs a title update
this site is very nice , but it really needs updates with times for example some animes finish aring , and they still put on current for a long time
Well, it is a private work of individuals fixing and updating this site in their free time and ppl who like it support it too. It will take some time but they will shape it up, so far they are doing a very good job
Hey! Usually, I make sure that every data we have is right before the start of a new season, for example, adding them in the DB, fetching good covers.
I also pay attention during the transition between 2 seasons to mark an anime as finished and airing. Unfortunately, I'm currently changing job and moving to another city, so I didn't have time to work on this.
Next week I should receive my work computer, and I'll be able to work on the code of the site again and might be able to fix some bugs ;)