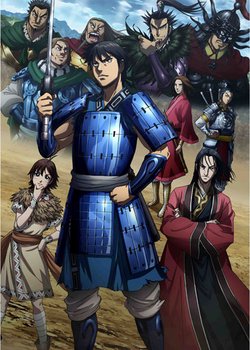 Kingdom 3rd Season
キングダム 第3シリーズ
Third season of Kingdom.
Very good 4 episodes so far. I only see 4 on like 3 websites i checked and it says 13 here so idk but i saw 4 eps and its very good.
4 episodes have been broadcasted so far but the site where it feeds the episode info shows wrong so far, when they fix it, we can fix it too.
Are you a well known person on this app?
I should hope so, I am one of the editing team on this site.
idk exactly what your role is but, would it be possible to get notifications on the desktop to get notifications when an anime is coming out. Sometimes i dont check this app for forget to see when one comes out and having that notification pop up would help. Or maybe get emailed.
By clicking https://notify.moe/users/staff, you can check out the staff on the site. At the moment due to database problems, notifications about new episodes are not possible.