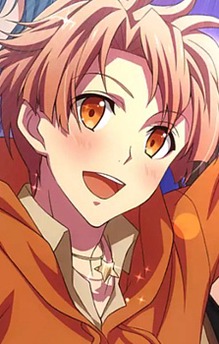 Mitsuki Izumi
Iori's older brother. On the outside, he is bright, cheerful and cute. But he is overflowing with a male presence and will take care of difficulties, much like an older brother.
It has always been his dream as a child to be an idol, however due to his height, he was never blessed with the chance.
Among the members, he has the most work enthusiasm and is the mood maker of the group.