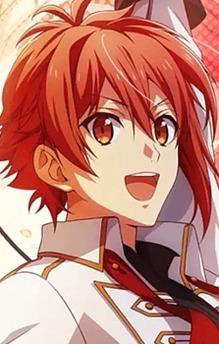 Riku Nanase
May be clumsy at times, but he is an honest hard worker, dependable, and does not say "no."
He's had a weak constitution since young, and while fighting his illness, he found joy in watching shows.
Having spent most of his days in the hospital, he has a side of him that is ignorant of the ways of the world.
Quarrels a lot with Iori, but since he has never had someone like that to fight with, he actually likes the enjoyable feeling that comes with it.