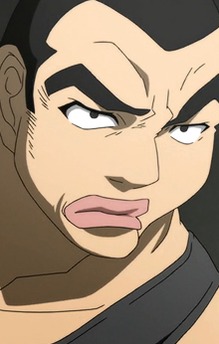 Atsushi Ookawa
The son of the owner of Ookawa's wine shop. He receives strict upbringing from his parents.
He's attracted to Chizuru. Later, he also gets bitten by Chizuru and becomes a Shiki. As a shiki who was freed from his father's imposing presence, Atsushi soon became intoxicated with his new right to kill humans. When his father knows of his allegiance with the Kirishiki family, he resolves to join with Ozaki Toshio to bring an end to the Shiki and punishes his son.
In retaliation against Toshio's murder of Chizuru, Atsushi breaks into Toshio's house and kill his mother. Soon later, he was found out by his father and staked to death by him.