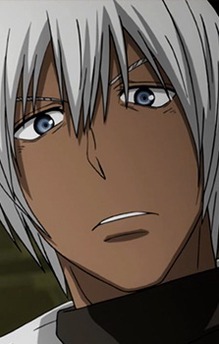 Zapp Renfro
ザップ・レンフロ
Zapp Renfro is a member of the Libra organization and master of the Big Dipper blood fighting style.
Described as a hotheaded, hyper-sexual juvenile punk, he is easily annoyed, quick to lose his temper and his juvenile actions often get him and others into trouble. Despite this, he is supposedly good at looking after new members, and so was assigned as Leo's partner/bodyguard. He is also something of a ladies man, possessing several lovers in town.
He has shown different ways of using his blood—from extending it like an invisible thread to using it as a net to cushion a fall. His blood can also be set aflame by his lighter.