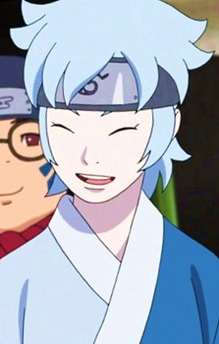 Mitsuki
ミツキ
He is a Konohagakure shinobi. He's also a teammate of Boruto Uzumaki and Sarada Uchiha.
Mitsuki has a brother called Log, who is revealed to be a synthetic clone of Mitsuki.
Born in an unspecified village, Mitsuki, under unknown circumstances, became a shinobi of Konohagakure, where he currently resides.
In the end of Boruto: Naruto the Movie, it is revealed that he is the son of Orochimaru.
In Naruto Gaiden: Michita Tsuki ga Terasu Michi, it is revealed that Mitsuki is a synthetic human created by Orochimaru.