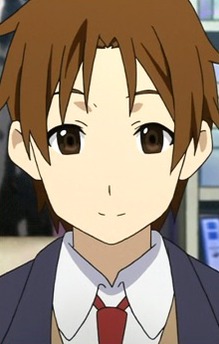 Taichi Yaegashi
Though Taichi doesn't speak much, he's very sympathetic towards others and wants to help his friends when they're having trouble. He suddenly becomes passionate when he starts talking about his hobby, pro-wrestling, and Inaba stops him when he tries to add wrestling topics to their Cultural Research Club's newspaper. He has a little sister in elementary school, Rina.
He begins to date Inaba in volume 4.
Taichi and Inaba have described their relationship as soul mates and have even tried on rings together during a date.