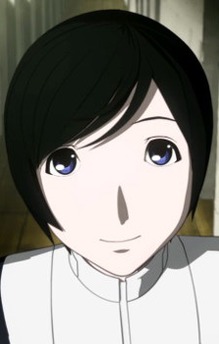 Izana Shinatose
Izana Shinatose is a Guardian pilot and quickly becomes Nagate's best friend, constantly following Nagate and teaching him about the life inside Sidonia. Izana is a new third gender that originated during the hundreds of years of human emigration into space. They can become either a male or female depending on the other party's gender, or they can have asexual reproduction to make a clone of themselves.
Izana loses her right arm and left leg after a near-death encounter with Benisuzume. Izana has been able to compensate through aid of prosthetic limbs since.
Though initially an intersex, Izana's body begins to gradually, and involuntarily, become more feminine due to her romantic interest in Nagate Tanikaze. By chapter 43, it is revealed that Izana had become a full genuine female.