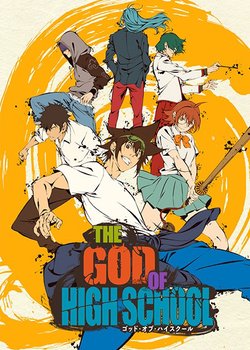 The God of High School
THE GOD OF HIGH SCHOOL ゴッド・オブ・ハイスクール
It all began as a fighting tournament to seek out for the best fighter among all high school students in Korea. Mori Jin, a Taekwondo specialist and a high school student, soon learns that there is something much greater beneath the stage of the tournament.
This anime was so good
now another anime for which ill have to wait an eternity for a sequel
I'd guess that they'll just repeat the Crunchyroll anime pattern with all second seasons. So first Tower of God and then God of High School in probably like 2 years.