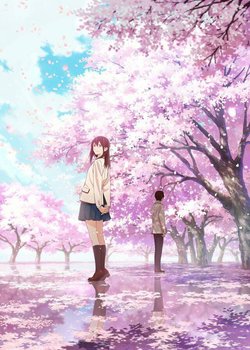 Kimi no Suizou wo Tabetai
One day, I—a high schooler—found a paperback in the hospital. The "Disease Coexistence Journal" was its title. It was a diary that my classmate, Sakura Yamauchi, had written in secret. Inside, it was written that due to her pancreatic disease, her days were numbered. And thus, I coincidentally went from Just-a-Classmate to a Secret-Knowing-Classmate. It was as if I were being drawn to her, who was my polar opposite. However, the world presented the girl that was already suffering from an illness with an equally cruel reality...
this and 'a silent voice' are some of the most beautifully written anime i've ever seen.