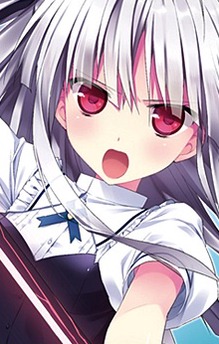 Julie Sigtuna
ユリエ・シグトゥーナ
Julie Sigtuna is the female protagonist of the Absolute Duo series. She is from a foreign country in Europe as well as a princess. Her Blaze is a Sword Type, known as Twin Blades. The reason she came to Japan and Kouryou Academy is because she wants to get stronger to Avenge her fathers death, because of this she seeks out Tooru for help and to teach her his Final Move.
Julie says "Yes" and "No" in Swedish: "Ja/Nej". Her Surname is also the name of one of Sweden's oldest towns.
Julie from what she said was a happy little girl living with her mother and father. When she was little, her father was killed in front of her by an unknown person. That same person has put a scar on her back, which she uses as a reminder of why she attends Kouryou Academy.