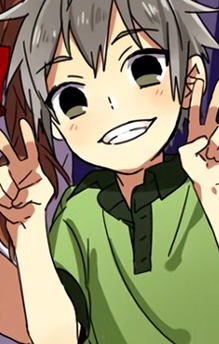 Souta Hori
Kyouko's young brother.
He sees Kyouko as a motherly figure because she has been the one taking care of him since he was born because of the nature of their parents' work.
In the beginning of the story, he is brought back to the Hori household by Izumi after he had fallen down on the street. Since then he has been very affectionate towards Izumi, going as far as calling him a non blood-related brother.