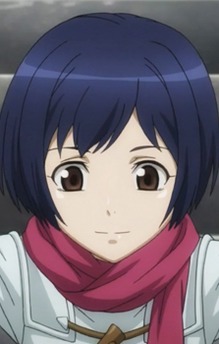 Sana
Sana is a little girl from the Kusaribe village.
She used to be very close with her older brother. When he died from illness several years ago, she became bedridden for some time. She was one of the villagers who greeted Hakaze upon her return.
When she heard tales about a ghost in the village, she went to search it, believing it to be her late brother's ghost.
Note: Sana is a character that appears only in the anime adaptation.
Later, she was taken hostage by a spy who intended to provoke the Kusaribe Clan into using their magic. She was rescued and freed by Yoshino.