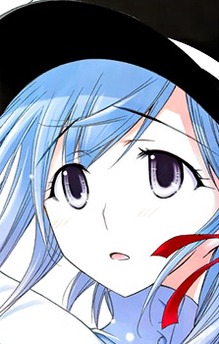 Hina
She is a solitary girl who lived before with her mom on the mountains. Now she had been traveled around this world looking for The Legendary Red Baron.
Her "Count" is, initially, 441.
Her Count stays for how many hundreds of kilometers her mother walked. 44100 km, accordingly.
In chapter 2, her Count is increased to 760 after Licht wins the game of "The Startheft Bout" for her.