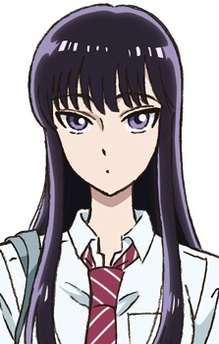 Akira Tachibana
A beautiful 17-year-old high school sophomore who attends Kazamizawa High School. She is an odd and reserved person. Because of this, she has problems expressing her emotions, and as a result, people around tend to misunderstand her.
She was once the top athlete in the women's track and field club at her school, but due a severe foot injury during a race she was forced to give it up. She harbors vague regret and bitterness about leaving the track and field club, therefore she consciously tries to avoid anything related to it, even contact with former teammates.
She started to work as a part-time waitress in a family restaurant called "Café Restaurant Garden" afterwards. There she meets Masami Kondou, the manager of the restaurant and a 45-year-old divorced man.
After seeing her down, Kondou tries to talk to her. The conversation becomes a turning point for Akira as she regains hope. She starts to fall in love with him from that point on.