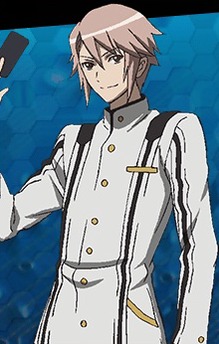 Asuka Tennouji
Asuka is from the White World. He is a young man with good looks, but a comedian at heart. Unlike the other main characters, Asuka got involved in this battle by pure accident.
He lives and studies at Seiryuu Academy High School in Kobe where he stays in the boy's dorm, he also works part-time at Cafe Broccolo along with Aina his school mate and his underclassman.
His Z/X is Fierte an angel.