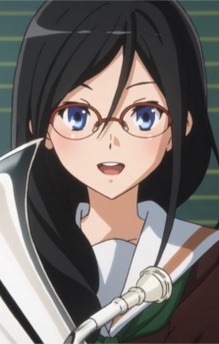 Asuka Tanaka
A third-year high school student. She is the vice president of the concert band club, and also leads the bass section. Like Kumiko, she plays the euphonium. Her standoffish nature has brushed people off time and again. Her red-rimmed glasses are her trademark.
She is abused by her mother, and she is later forced by her to quit the concert band against her will.
She later comes back in the band.