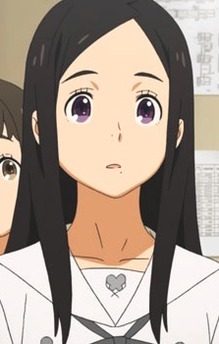 Natsuki Nitou
Natsuki is an honor student and member of the cheerleader club. At first glance, her life seems to be perfect: she has good grades, good looks and friends around her. But similar to her classmates there are things on her mind that she does not talk about. She is troubled by love and is not brave enough to express what she truly feels. The mistakes she made in the past are still haunting her and might even affect her future.
Before the start of the series, she was Takumi's girlfriend in junior high. A month after they started going out, Takumi overheard her harsh rejection when their classmate ask if they are dating, which led him to dump her.
It is hinted that after the end of series, Natsuki and Takumi begin dating again.