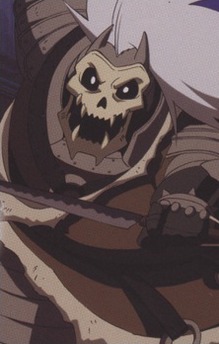 Barry the Chopper
A butcher who uses the disguise of a female so he can abduct women.
"I kill, therefore I am." ~ Episode 21
he goes after Winry, but Edward eventually gets the best of him. He was seen arrested, but later reappeared as a soul bound to armor.