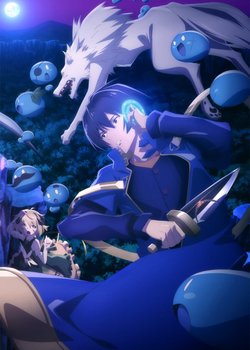 Tensei Kenja no Isekai Life: Dai-2 no Shokugyou wo Ete, Sekai Saikyou ni Narimashita
Sano Yuji, a black company employee, is summoned to another world while finishing his work at home. His profession in the other world, a Monster Tamer, is considered a job that makes it difficult to become an adventurer. However, thanks to some slimes he met, which read several magical books, he gained magical powers and the second profession, Sage. Yuji acquired overwhelming power, but is he conscience of his strength? Blindly becoming unparalleled and strongest in the world!
@Med episode 1 has been aired already, as did episode 2
Hey, thanks for letting me know. I verified on others database to confirm the start date and it is the right one. Jul 4, 2022. However i discovered from multiples source that episode one and two where released as a 1hour premiere witch could possibly explain why shoboi doesn't show them as released.