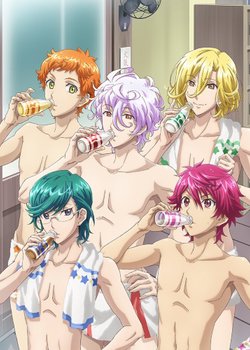 Binan Koukou Chikyuu Bouei-bu Happy Kiss!
This is a spinoff based on the saga Binan Koukou Chikyuu Bouei-bu Love (Cute High Earth Defense Club) At Binan High School, a group of students form the Earth Defense Club, a club where there's absolutely nothing to do! One day, Carles, a mysterious young man, appears and asks them to help him. Each with a magic ring, our members must now turn into magical boy to spread love!
No comments have been written yet.