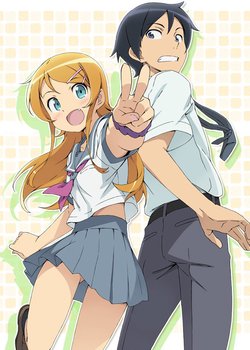 Ore no Imouto ga Konna ni Kawaii Wake ga Nai 2
Kirino is back from her trip to America, but the fun doesn't stop here! In the second season of Ore no Imouto ga Konnani Kawaii Wake ga Nai, Kyousuke continues to give Kirino life consultations. This time, romance lurks on the horizon for both siblings...
No comments have been written yet.