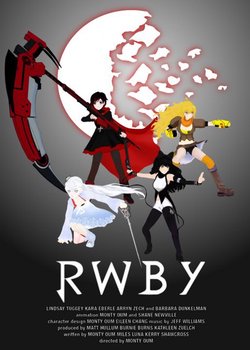 RWBY Prologue Trailers
There are four trailers leading up to the premiere of RWBY. Each trailer is referred to by a certain color and letter, and features a character corresponding to these themes. For example, the "Red," or "R," Trailer featured the character "Red" Ruby Rose. Unlike regular previews, the trailers for RWBY did not contain footage seen in the series, instead opting for self-contained short films that told their own unique stories, acting more like prequels for the series proper than actual trailers. Each trailer revealed a little about the central characters' backstory.
No comments have been written yet.